Are you thinking about becoming a Catholic freelance writer? Perhaps you are a Catholic parent or educator eager to share your hard-earned wisdom. Maybe you earned a degree in Religious Studies or Theology and want to put it to good use, sharing the good news about the Catholic faith with others. Possibly you heard the quiet voice of God speaking to your heart, calling you to use your written words to serve Him.
How can you begin to work as a Catholic freelance writer?
1. Identify Your Areas of Expertise
What specific areas do you know the most about? Have you volunteered or worked in a particular area of Catholic ministry? Do you know about Catholic doctrine, saints, or practices? Are you a single person navigating the Catholic dating world? Do you teach in a Catholic school or homeschool your children? Are you working to create a domestic church with your spouse and children? Do you know a great deal about Catholic social teaching and working for justice? Are you a businessperson who has worked to integrate your faith with corporate life?
Think about what makes you qualified to write about a particular aspect of Catholic life. We each have unique perspectives and experiences. What makes you special? What story can you tell well? This does not mean that you'll never get to work on a topic outside of this area, but it gives you a place to begin.
2. Write Sample Articles
Your chance of being hired as a Catholic freelance writer without any experience is slim. Editors are going to want to see samples. One of the easiest ways to show others how you write is to start your own blog.  As a freelance writer, you are going to want a website where you can direct clients to find out more about you. A blog can serve that purpose.
Find a topic you care about and write about it. If you are interested in a subject, chances are there are others out there who are interested as well. Stumped for ideas? Read new Catholic books on your topic of interest and review or respond to them. Ask to interview people connected to your topic of interest. Read Catholic publications and websites. Keep a working list of ideas that appeal to you or questions that you would like to explore.
Write the best articles you can, making sure that they are grammatically correct. If grammar is not your strong point, find a friend or relative who is a strong writer to review your articles before you publish them. If a professional editor is in your budget, you can certainly enlist their services. Many people have wonderful ideas to share, but need some help with editing. You want your samples to be as close to perfect as you can get them.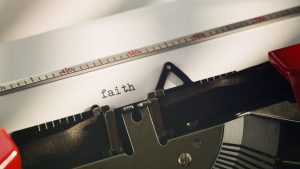 3. Connect with Your Audience and other Catholic Freelance Writers
As is the case with most professions, networking is important. The contacts you make can help open doors and provide opportunities as a Catholic freelance writer. First, set up a profile here on Catholic Professionals to let people know what services you can provide.
Social media can help so much with this. Create a LinkedIn profile where you can highlight your professional qualifications. In addition, use LinkedIn to connect with other Catholic professionals and Catholic freelance writers. You can also share your blog posts or even write articles within that platform.
Other social media accounts you may want to consider are Facebook, Twitter, and Instagram. You may want to just focus on one to start. On Facebook, for example, you can set up a professional page devoted to your writing services where you can share your blog posts. In addition, you can join groups for Catholic freelance writers. These groups are usually very welcoming to beginners and can offer much support and advice. You may also wish to follow Catholic publications and websites you are interested in writing for.
The Catholic Writer's Guild is a great resource for Catholic writers. Once you join, you will have access to a private Facebook group which often posts job opportunities.
4. Share Your Articles with Others
While in an ideal world, we would always get paid for our writing, the reality is that at least at the beginning of our career, we sometimes need to be willing to share our work for free in order to gain exposure and good will. Reach out to your favorite blogs and/or websites and ask if you can write a guest post. Every publishing credential helps build your portfolio and your experience.
5. Send Query Letters to Editors
Once you have some solid samples of your work to offer, the time has come to reach out to editors to attempt to get some paid work. Research magazines and websites you might like to write for. Get a feel for what type of articles that they publish. Figure out what you can offer them. Be sure to read any writer's guidelines that they might have available. Find out who the editor is so that you can personalize your query email and send it to the correct person. For more information on writing a query letter, visit WritersDigest.com.
6. Get Comfortable with Rejection
Unfortunately, rejection goes hand in hand with being a Catholic freelance writer. Sometimes, you will simply get no response to your queries. While it is perfectly acceptable to follow up after a month or so, in most cases, silence means no. Other times you will get a form rejection letter.  On other occasions, you will get an actual email that states that while your current piece wasn't a good fit, they'd like to consider other pitches from you in the future. While rejection always hurts, these types of rejections are "positive" rejections. One way to ease the pain of rejection is to have many queries out at once. If one doesn't work out, the chances are another one will. Always keep querying and networking. In time, doors will open for you.
7. Do Your Best Work
You've received an acceptance letter and now you have an article to work on. Take a moment to celebrate and then get to work. Follow the publication's guidelines. Use the correct word count, spacing, and font size. Meet your deadlines. Even better, beat them. Make sure your article is free from spelling and grammatical errors. If you make an editor's life easy, he or she will be more likely to work with you in the future.
Congratulations! You achieved your goal of becoming a Catholic freelance writer. It is the beginning of a wonderful career!  
---
Patrice Fagnant-MacArthur is a lifelong Roman Catholic, homeschooling mom, and freelance writer on topics of women's spirituality. She is a senior editor at Catholic Lane and the author of Letters to Mary from a Young Mother. She holds a bachelor of arts in history and fine art and a master of arts in applied theology. MacArthur lives in western Massachusetts with her husband and two children.
Search here for Catholic job postings, or Catholic Professionals you can hire.