To post a link from YouTube, you can't post the abbreviated link, that uses "youtu.be" or something similar. It has to be the full link, beginning with "https://www.youtube.com/etc"
To get this link, do the following:
1. Click on the "Share" button below the YouTube video.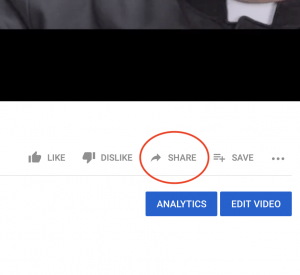 2. Notice how the code they show you here contains "youtu.be" instead of "youtube.com":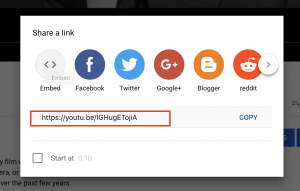 3. Click on the "Embed" button above the link: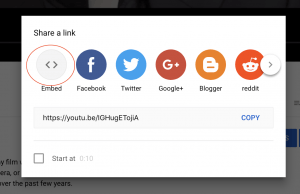 4. In the right hand side of the window, select and copy the link from the embed code, from "https" all the way to the end of the link: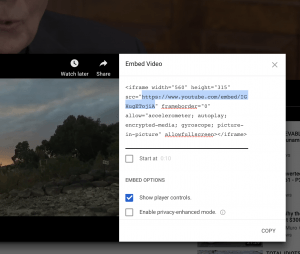 5. Use that link to display your video in your freelancer portfolio.